Einstein's response to a public health crisis
Opioid use disorder (OUD) is a growing epidemic which does not discriminate based on age, gender, ethnicity or socioeconomic status. The impact of this chronic lifelong disorder is felt not only by those who suffer from OUD, but by family, friends, and loved ones as they struggle to understand and provide support.
Seeing individuals with OUD is not new to Einstein. However, the number of those impacted who are ending up in network emergency departments has grown, exponentially, over the past several years as the epidemic permeates all areas of society.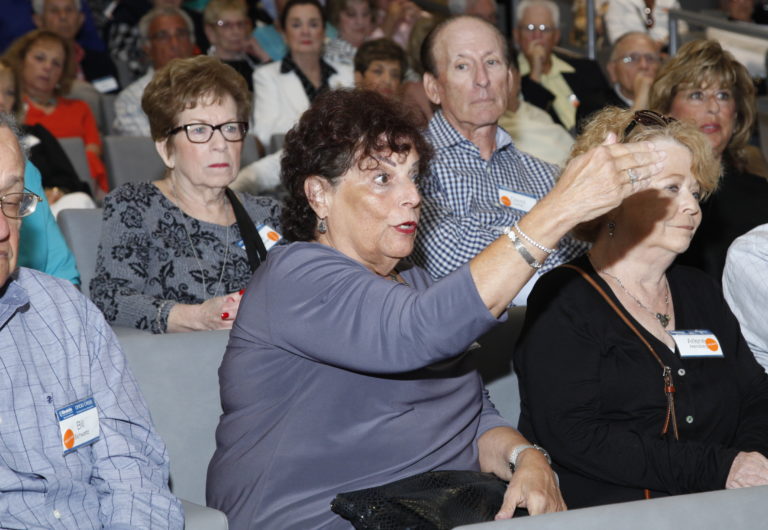 Recently, Einstein hosted Opioid Crisis: Breaking the Cycle of Dependency at the newly expanded and reimagined Norton Museum of Art in West Palm Beach. Here, more than 200 Einstein friends and family gathered to discuss the crisis as it is manifesting in the communities served by Einstein and ways that Einstein is expanding and enhancing services to address the needs of patients and their loved ones in need of support.
Moderated by Doug McGee, DO, Chief Academic Officer, Einstein Healthcare Network, guests participated in a panel discussion with Matthew Behme, MD, Associate Director, Department of Medicine, Einstein Medical Center Philadelphia, and Susan Dempsey Manney, Certified Recovery Specialist, Einstein Medical Center Montgomery. The program featured a candid discussion of OUD, the source of the addiction and how Einstein's response is addressing the issue through prevention and increased access to treatment.
Behme, along with Serge-Emile Simpson, MD, Director, Division of Medical Toxicology at Einstein Philadelphia, run a medication-assisted treatment (MAT) program at Einstein Philadelphia which involves the use of medication along with counseling and behavioral therapies to treat OUD. Dempsey, who herself is in recovery, works out of the Emergency Department at Einstein Montgomery and serves as an advocate for persons diagnosed with OUD and helping to facilitate access to additional treatment and care. Her own personal experience provides for unique perspective when dealing with patients and families.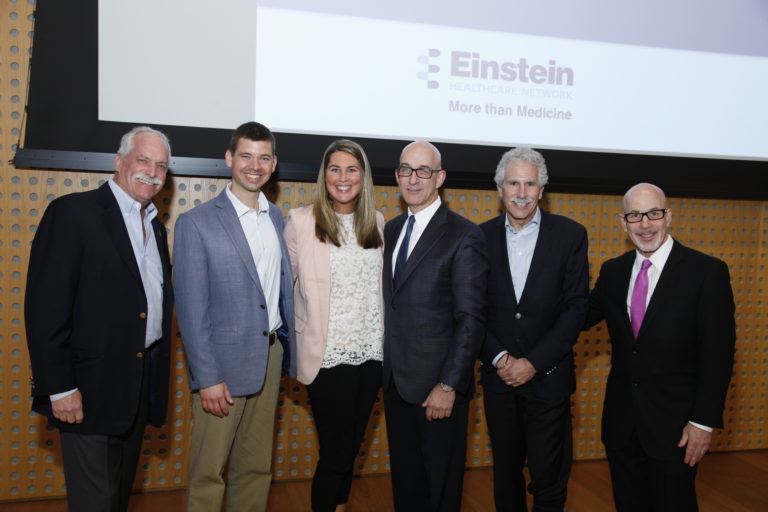 Einstein's efforts to combat the opioid crisis also includes pain management programs as alternatives to prescribing opioids for pain. In fact, according to the National Institute on Drug Abuse, 21 to 29% of patients prescribed opioids for chronic pain misuse them.1 MossRehab is doing a lot of work in the area of neuromodulation which is the use of electrical stimulation to treat pain and a network-wide task force is taking on the issue of opioid use and developing best practices to manage patient pain expectations.
With many families now having first-hand experience with this growing public health crisis, Einstein continues to seek ways of addressing this national crisis to which no community is immune.