AN ALTERNATIVE FOR CONTROLLING LABOR PAIN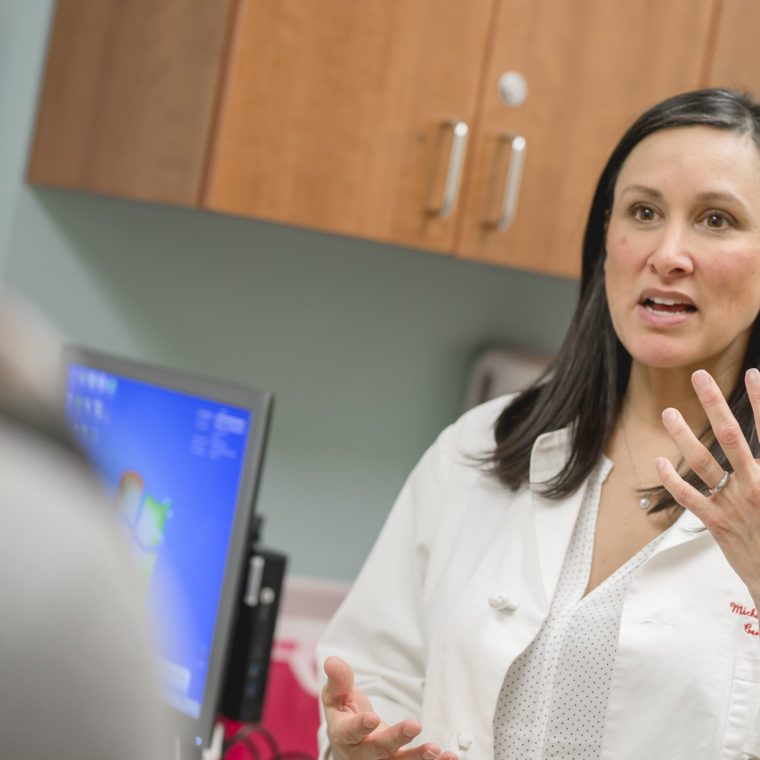 In the US, few options for pharmacologic pain relief are available. Currently at Einstein Montgomery we only have two options available to women desiring relief from pain- IV opioids and epidural anesthesia. While effective in relieving pain, these options may be contraindicated in some women or not readily available. Delay in pain relief or suboptimal relief can cause undue suffering to women. By offering a third option, Nitrous Oxide, we can provide an additional mechanism to provide relief which would enhance patient satisfaction.  Furthermore, patient mobility is maintained with nitrous oxide which optimizes the fetal positon in labor, reducing the risk of C-section.

"We really do pride ourselves on giving our patients all kinds of options. We want them to be satisfied and comfortable, but have good, healthy births as well." – Kathy Murtin, Labor & Delivery Nurse
Not all mothers want to give birth unmedicated; others don't want an epidural or IV pain medications. It's also a challenge to manage pain with recovering opioid use dependent mothers on methadone maintenance.
Nitrous oxide fills that gap. It's safe, quick, and effective. It doesn't affect baby or mom like IV pain medicine, making them sleepy or impacting contractions. There are no known effects on breastfeeding either. It can also be administered to patients with a history of drug or methadone use, reducing their anxiety of using medications while alleviating pain.
"It's been a really great feeling knowing I've been giving money to support colleagues and their projects. Now, I've become part of it and received funding for a project I'm passionate about." – Kathy Murtin, Labor & Delivery Nurse
With funding from Albert Einstein Society (AES) and its generous donors, the team purchased two machines which administer the gas. The grant also included funds to train the nursing staff to operate the equipment, identify which patients qualify for nitrous, and instruct patients on the use of gas during labor and delivery.
Einstein is the first teaching institution in the area to offer teachings for managing labor pains during child birth.
Project Leader:  Michelle Barcus
Staff: Daryl Stoner, MD / Michelle Djevarian / Melissa Hewitt
Einstein Medical Center Montgomery – OB /GYN