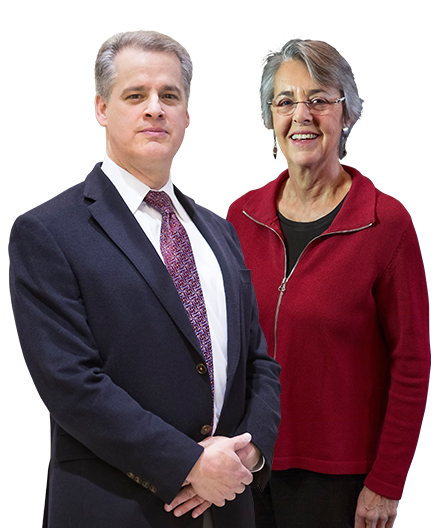 VINCENT & TINA.
CHIEF OF CLINICAL CARDIOLOGY & CENTER DIRECTOR
Philadelphia has a very high rate of heart disease and heart failure and we see many patients in need of care for these health issues at Einstein. We know a healthy diet is a major factor in reducing the risk of heart disease, but how can we make sure our patients are eating healthy? For many in the communities we serve, access and limited financial resources are major barriers to obtaining healthy foods. Many times patients managing these disorders do not have the strength to prepare healthy meals. We thought, if the meals were provided to them on a regular basis, can we help keep them out of the hospital?
Thanks to a grant from the Albert Einstein Society, we are able to team up with MANNA (Metropolitan Area Neighborhood Nutrition Alliance) to deliver three free, heart-healthy meals a day, seven days a week, for eight weeks to patients with severe heart disease.
During this time we will monitor their blood pressure, heart rate, and weight to see if overall health improves. Can we, by supporting the well-being of this vulnerable patient population, lessen their readmission rates? The Society has given us the opportunity to demonstrate the importance of healthy food on recovery and, possibly, set a precedence for prescribing patient access to meal services to help ensure they are getting the healthy food they need.
We are proud to be part of the Society's 40-plus years of service and Einstein's 150-year legacy. We are Einstein.
Vincent M. Figueredo, MD, is the Director of Cardiovascular Diseases Fellowship Programs, Chief of Clinical Cardiology, and Associate Chair of Cardiovascular Diseases at Einstein Medical Center Philadelphia. Tina Phipps, PhD, is the Director of the Einstein Center for Urban Health Policy and Research.