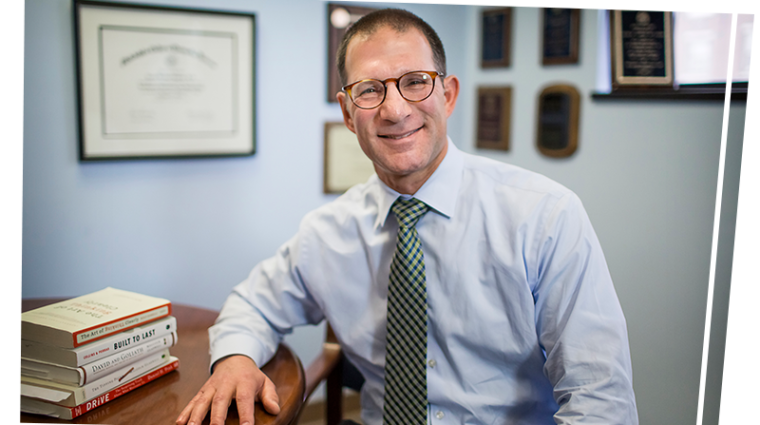 OB/GYN DEPARTMENT CHAIRMAN
There are very few large hospital systems that have dedicated programs to LGBTQ+ identified patients. At Einstein Healthcare Network, we recognize that as members of an oppressed community, LGBTQ+ patients are at greater risk of adverse health outcomes often because they do not have the level of health care support they need.
That's why we made a commitment to serving those within the LGBTQ+ community by establishing the Pride Program. With a grant from the Albert Einstein Society, the Pride Program offers OB/GYN and mental health services, patient navigation, social services, and more to the LGBTQ+ community.
Our vision for the Pride Program is that it becomes more than the Pride Program. Pride should be and will be in every department, in every division, in the network.
The Albert Einstein Society means everything to me. Every dollar that I give, every dollar that my faculty donates, comes back to the hospital, and the people, and the patients that we care for.

Together, donors and grantees like us are making a difference in the way we care for our patients.
David Jaspan, DO, FACOOG, is the OB/GYN Department Chairman at Einstein Healthcare Network.