Local Businesses Step Up to Support Einstein's Heath Care Heroes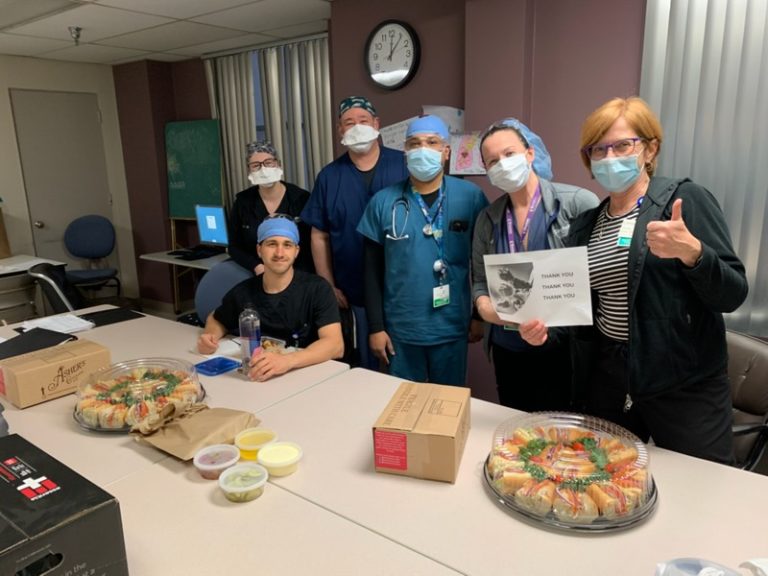 Throughout the COVID-19 pandemic, local businesses and restaurants have "stepped up to the plate" to support Einstein's staff with meals and snacks during their long shifts at the hospital.
Sorrento's Pizza at Ogontz & Olney Avenues has been delivering food to Einstein's Emergency Department since the very beginning of the stay-at-home orders in March.  "I am so close to the hospital and also have several family members working there, so it was the least I could do to show my appreciation for taking care of our community," said Joon Choi, Sorrento's owner.
After hearing stories about how the medical teams are working together to take care of the patients in need, he thought about adding a little smile to their situation. Choi started with some basic items like 10 pizzas twice a week, as his staff got involved in what items to share with the staff, like Italian doughnuts and Korean bulgogi pizza, it gave them an opportunity to be creative.
"My entire staff are part of the process, added Choi.  "Some prep the food, some make the pizza, others package the food, and a few make the deliveries. No matter what role we play, we are all in this together."
Since the beginning of this public health crisis, local businesses and restaurants have come forward across the Philadelphia region to support Einstein's staff at all campuses. To date, more than 15,000 meals, 93,000 snacks, and 15,000 beverages have been donated by more than 183 different business participants.
Thank you to all who have shown their support for our heroes!