Planned giving demonstrates the Bender Family's enduring commitment
When Janet Abrams Bender and Andy Bender were married in 1996, more than just love and devotion united them. Janet and Andy came from families with long traditions of involvement with Einstein Healthcare Network. Both families wholeheartedly embraced the Einstein Mission of ensuring all have access to quality healthcare provided by highly trained medical professionals regardless of circumstances; a mission supported by Janet and Andy, together, until his death in 2013.
As the son of Dr. Israel Boris "I.B." Bender, former Chairman of the Department of Dentistry for Einstein, and an internationally known endodontist considered the "father of root canals," Andy grew up immersed in the Einstein family and witnessed, first-hand, his father's contributions of healing and giving.
"When Andy's grandparents came to America from Ukraine, they said 'Our first son will be a doctor, and our second son will be a dentist,'" recalls Janet. "And that's exactly what happened! I.B.'s older brother, Morris, became a neurologist at Mt. Sinai in New York and I.B. became a dentist. The family tradition of healing continued when Andy and three of his cousins also went into neurology."
Einstein is fortunate to have many families, like the Benders, who offer their support in multiple ways. For Andy Bender, a gift of planned giving allowed him to leave a lasting legacy and sustain the work his father began more than 70 years ago.
For Andy, the Bender family connection to Einstein was forged at a young age when his father interned at Jewish Hospital in 1942 and was later appointed head of Einstein's dentistry department in the mid-1950s. The founder of the American Association of Endodontists, I.B. taught generations of dental students, authored textbooks, conducted research, developed groundbreaking treatments and maintained a private practice for more than a half century. A recent textbook dedication reads: "His inspiring passion for knowledge and excellence set the standards for the legions of students who will always remain indebted to him for role modeling what a teacher and healer does for others."1
Andy took those teachings to heart throughout his career as a neuro-oncologist, treating people with secondary (metastatic) cancers even as he struggled with his own health challenges, which included living with Type 1 diabetes for most of his adult life. He lent his expertise to Einstein medical staff members, treating neurological concerns and consulting with them regularly.
"Andy was dedicated to carrying on his family's reputation for healing and teaching," recalls Janet. "It motivated him throughout his lifetime."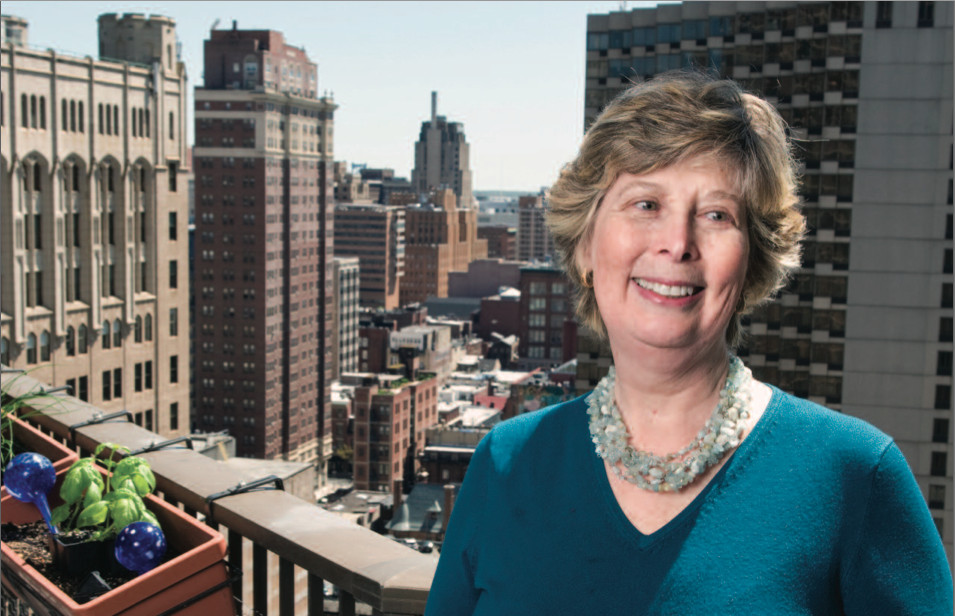 Today, the I. B. Bender Endodontic Clinic at Einstein Medical Center Philadelphia is one of the nation's most technologically advanced endodontic centers, serving 1,000 patients annually and giving graduate residents real-world clinical experience overseen by skilled attending faculty members.
In honor of his father's memory and to help sustain the pioneering work he is remembered for, Andy chose to make a bequest of $100,000 to the I.B. Bender Endodontic Fund.
"Andy and I shared the belief that it is important to follow tzedakah," notes Janet, referring to the Jewish principle of justice through giving. "You give, and you get it back in different ways. You have to help people who can't pay for services on their own, and we also need to support research and training for doctors."
Andy Bender's gift to Einstein continues the tradition of care espoused by both he and his father. Through Andy's foresight and generosity, the Bender legacy will continue to impact generations of caregivers and patients.
For more information about a gift of planned giving please contact John Schlesinger at 215-456-3258 or John.Schlesinger@jefferson.edu.
Learn about the many ways you can help support the mission of Einstein Healthcare Network.