Witnessing small miracles every day!
The 33rd Annual Small Miracles Golf Outing raised funds to support the purchase of lifesaving ventilation and oxygenation monitors for Einstein Medical Center Philadelphia's Neonatal Intensive Care Unit (NICU).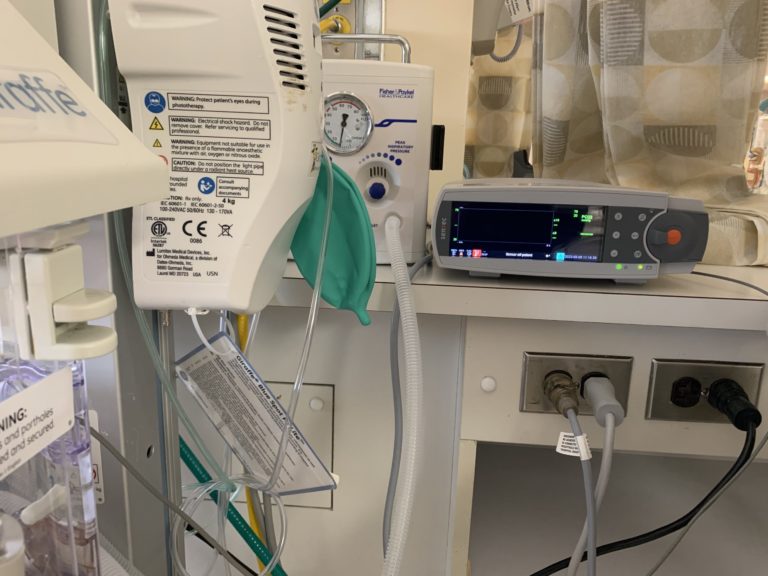 Recently, Manuel Peregrino, MD, Division Chair of Neonatology, reported on the impact of the new Sentec monitors and shared his thanks to all Small Miracles participants for providing the funding to support Einstein's highly skilled NICU staff care as they care for our smallest and most vulnerable patients
"Already our Sentec monitors have helped us to decrease the blood draws that we have needed to do on our babies requiring ventilator support. This has resulted in decreased painful blood draws and has lessened the likelihood of our babies needing blood transfusions.
In addition, we have been able to adjust ventilator support more rapidly and safely as we assess in real-time, through continuous monitoring via the Sentec monitors, how our babies are able to adjust their carbon dioxide levels. Our expectation is as we more quickly decrease ventilator support, our babies will be less likely to need long term respiratory support and will hopefully also have less brain injury and retinopathy of prematurity which can lead to blindness.
Thank you so much for providing these Sentec monitors to help improve the care of our sickest babies!"