EHN EARNS HEALTHCARE EQUALITY LEADER DESIGNATION FROM THE HUMAN RIGHTS CAMPAIGN FOUNDATION
Einstein Healthcare Network earned the designation of "LGBTQ+ Healthcare Equality Leader" in the Human Rights Campaign Foundation's 15th-anniversary edition of the Healthcare Equality Index, the nation's foremost benchmarking survey of healthcare facilities on practices dedicated to the equitable treatment and inclusion of their LGBTQ+ patients, visitors and employees. Einstein Medical Center Philadelphia, Einstein Medical Center Elkins Park, MossRehab, and Einstein Medical Center Montgomery all earned a perfect score of 100 earning the Leader designation based on the following criteria:
Foundational policies and training in LGBTQ+ patient-centered care
LGBTQ+ patient services and support
Employee benefits and policies
Patient and community engagement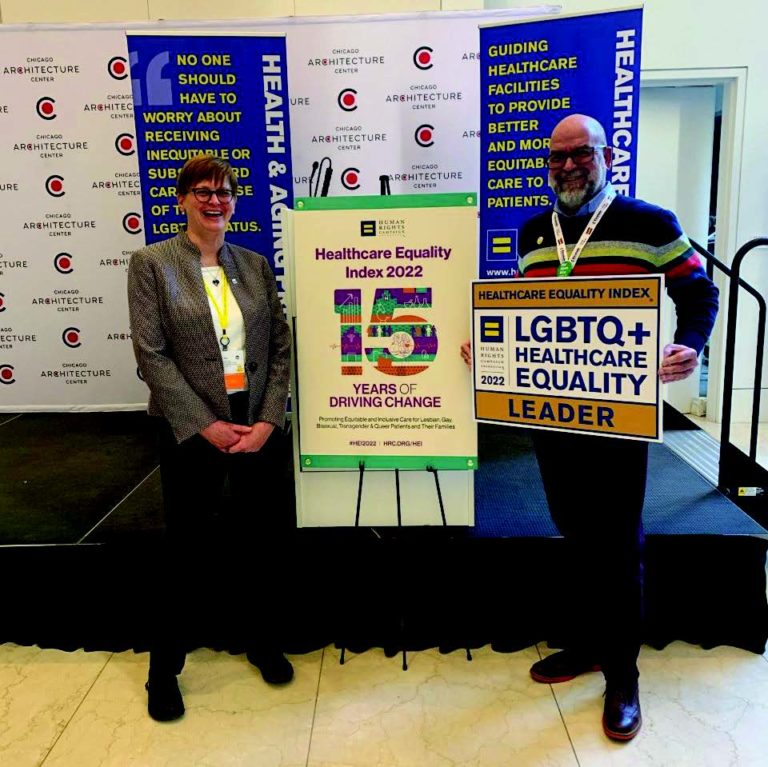 "I am extremely proud that Einstein Healthcare Network has been recognized for our commitment to provide equal and respectful treatment for every patient," says Ken Levitan, President and Chief Executive Officer for Einstein Healthcare Network and Executive Vice President of Jefferson Health. "We continually look to provide more affirming and inclusive healthcare services to the LGBTQ+ community."
A recent initiative launched by Einstein Healthcare Network is an update to its Electronic Medical Record (EMR) called The Sexual Orientation/ Gender Identity (SOGI) Project. This initiative implements the collection of patients' affirmed names, pronouns, gender identity, sexual orientation, and sex assigned at birth in the EMR demographics and in the EMR banner bar and chart. It is a tool that enables clinicians and staff to address every patient correctly which is an essential part of offering a positive patient experience that can lead to improved access to care.
Einstein Healthcare Network's Pride Program has grown substantially since it launched in 2016, both in the number of patients treated and in the scope of services offered. The Pride Program provides primary care and family medicine, mental health and wellness services, trans care, patient navigation, and outreach, education, and training.
Two other Jefferson Health facilities, Thomas Jefferson University Hospital and Jefferson Lansdale Hospital, were recognized with 2022 Healthcare Equality Index Top Performer designations.
Einstein Healthcare Network has been recognized by the Human Rights Campaign Foundation since 2014 for its support, commitment, and advocacy to LGBTQ+ inclusive patient, visitation, and employment policies.